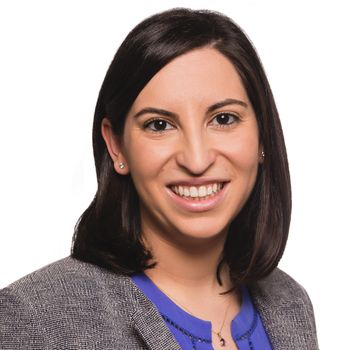 Jenny Selber Gustafson
Founder & Leading Mind
Our leading mind, Jenny Gustafson, serves as chief strategist and marketing consultant, while often overseeing project management of other vendors and/or partners as additional marketing needs come into play.
With 15+ of experience in the communications sector, specializing in public relations, strategic communications and social media strategy development and implementation, Jenny oversees the passionate team at Like Minds, who together serve as the marketing arm for clients of all sizes, acting as a true partner to help them achieve their goals.
Beginning and spending most of her career within agency settings, she quickly worked her way up from an Account Assistant to an Account Manager within just three years, where she focused on client management and strategic campaign creation, overseeing and managing internal team members, along the way. Before taking the leap to work for herself, she last served as Vice President of Sales & Special Projects at Integrate Agency, overseeing business development initiatives and helping to grow the agency from that of 3 employees to a thriving team of 25+.
Jenny has worked across a wide range of clientele from non-profit organizations and multi-unit restaurant groups to oil and gas corporations, consumer packaged goods brands and real estate giants. She revels in the opportunity to work with brands and businesses who give back to the community and make a greater impact in the world and Like Minds has given her even more opportunities to do just that!
Jenny is actively involved in the Houston community where she currently serves on the Board of Directors for the Anti-Defamation League Southwest Region, is a former member of Junior League of Houston, served on Girl's Empowerment Network's We Are Girls Conference Host Committee in 2016 and 2018 and chaired its 2016 conference, is an inaugural member of Mental Health America of Greater Houston's Next Gen Steering Committee and more. When not on the job, you can find Jenny volunteering with and advocating for the many non-profit organizations that she is passionate about (including currently serving on the ERJCC's Book & Arts Festival Committee), enjoying live music, traveling, indoor cycling and biking (including riding in the BP MS150 twice!), practicing and playing the mandolin and spending time with her husband, Eric, her son, Raegan, daughters, Margaux and Lucy, their dog, Millie Grace, and her nine nieces and nephews.