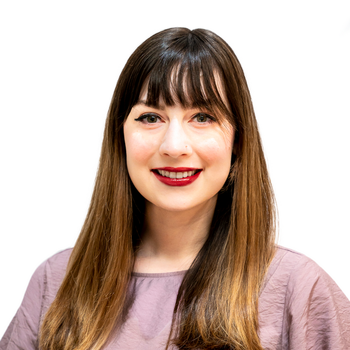 Larisa Ivy
Director of Client Relations
Larisa is a graduate of Texas State University where she studied public relations and business administration. During her time at Texas State University, Larisa was a member of the national service sorority, Omega Phi Alpha, where she served in multiple leadership roles.
Shortly after graduating, Larisa fell in love with Houston's art scene and decided to make Bayou City her home. Her passion for the arts and the nonprofit sector is demonstrated by her previous roles at Stages, ZACH Theatre, Society for the Performing Arts (SPA) and the Tony Award®-winning Alley Theatre. In her previous roles, Larisa cultivated skills in media relations, content creation, social media management and fundraising. Working in the arts was rewarding, but Larisa desired to flex her prowess as a public relations practitioner, which led her to join the Like Minds team.
In her role at Like Minds, Larisa leads the public relations and digital strategies, working with her team to secure high-value results for mission-driven organizations, while simultaneously ensuring our clients receive the best experience possible working across all service lines and with each and every member of our team.
If she's not at a cycling class, at a museum or trying food from Houston's vegan scene, Larisa can be found either watching true crime with her husband or hanging out with her dog, Mildred ("Millie") the Rescue Schnoodle.
Fun fact: since joining our team, Larisa shared her favorite plant-based find with national publication, cleanplates. Check it out here.